2016 – 5th summer school in Brighton (England)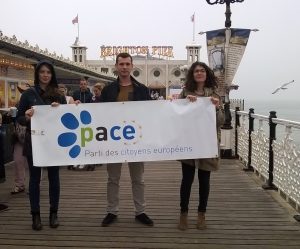 This year, PACE's summer school will take place in Brighton (England), from September 1st to September 4th.
Click here for the programme: Programme Brighton – EN
---
 2015 – 4th summer school in Bucharest (Romania)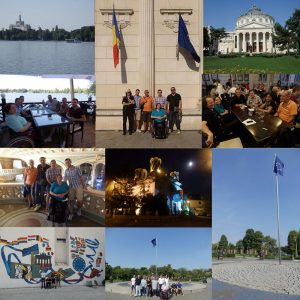 At the end of August 2015, PACE organised its 4th summer school in Bucharest, Romania. The team had the chance to visit the city, during the break between two work sessions on the country; the visit to the Roman Athenaeum was particularly remarkable. The team could discover the city roman past thought museums and seminars, but most important, share some time together.
Discover Bucharest summer school programme (French version): Programme-Bucarest-FR
---
2014 – 3rd summer school in Madrid (Spain)
PACE's 3rd summer school, which took place between Villaconejos (near Aranjuez) and Madrid, was focused on interview sessions to journalists and economists, in order to better understand the key characteristics of Spain economic crisis
---
2013 – 2nd summer school in Berlin (Germany)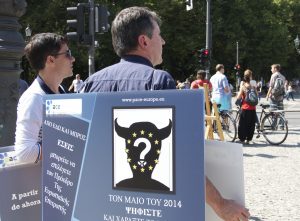 Berlin summer school, organized by Philippe Norz, former PACE's administrator and delegate for Germany, has been an occasion to make citizens aware about the possibility, from 2014, to choose European Commission president (see the photo by Brandeburg Gate).
---
2012 – 1st summer school in Céreste (France)
Céreste summer school's aim was to discuss about different topics, such as European identity and the economy. These reflections served as an inspiration for the review "Donne une voix à l'Europe", published in March 2014 (click here to get the free PDF interactive version). « Gib Europa eine Stimme » in the German version (click here to get the free PDF interactive version in German).